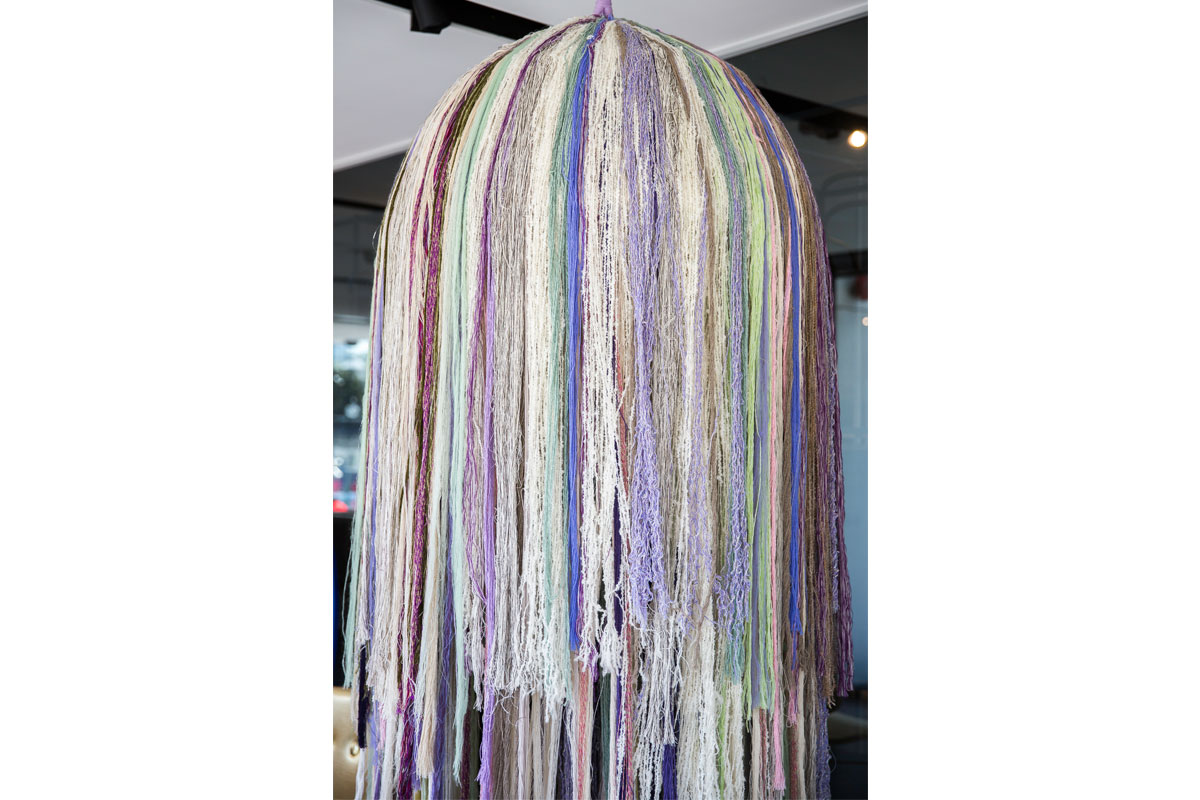 Leviathan

A special commission for Space Furniture's Richmond showroom.

Tactile tentacles flowing freely, Leviathan floats seductively from the Space Showroom ceiling - poised ready for intergalactic takeoff or plunging the ocean depths.

Painstakingly constructed, utilising a combination of knitting, knotting, tufting, binding and yarn wrangling techniques, Leviathan took over 60 hours to construct.
A combination of cotton, mohair, linen, wool, lurex and silk fibres, enclose a robust steely interior.