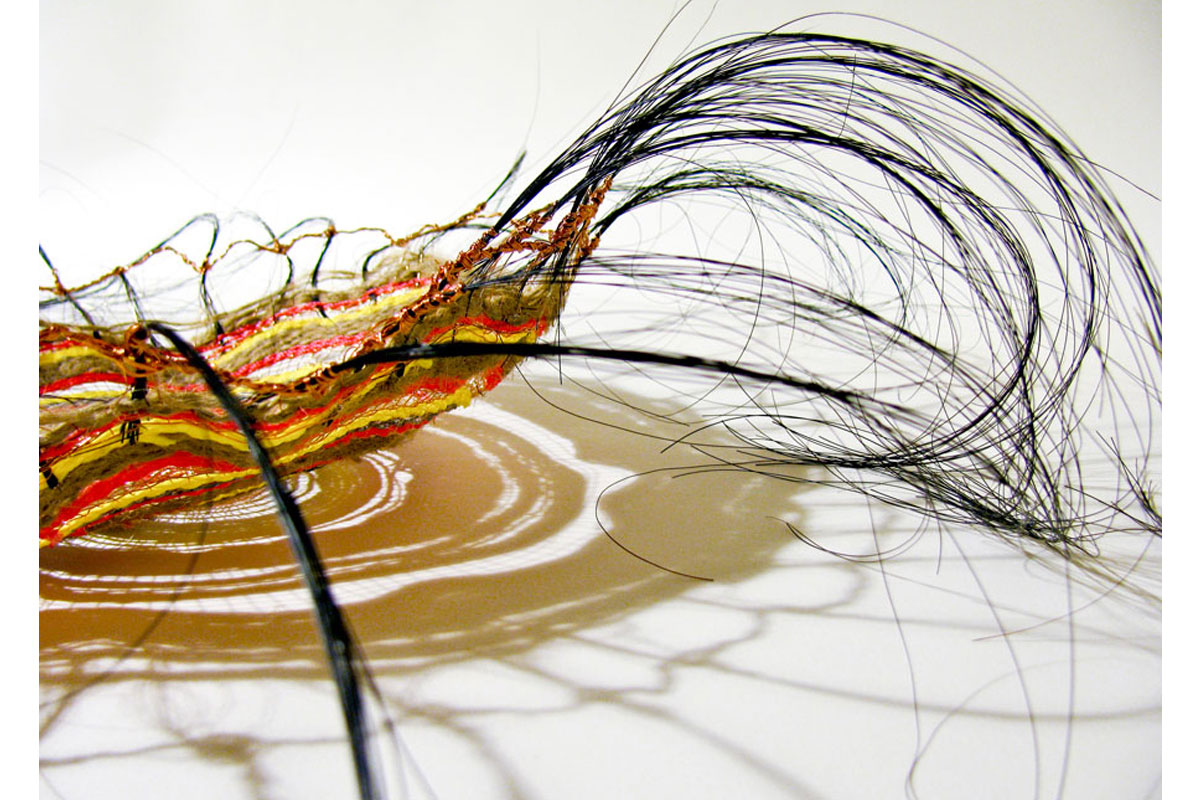 Future Artefact

Future Artefact is a series of propositional objects that expand upon traditional basket weaving and craft techniques to create works that exist beyond the realms of disposability.

Research involved an investigation into materials such as newspaper, plastic,
plant matter, metal and animal hair.

The Haptic and and aesthetic possibilities of these materials were explored by unravelling, deconstructing, spinning, knitting and weaving.